ABOUT
About,
Welcome to the Blitch Family Home Page,
Ancestor List,
Important Message,
Biography Information,
The History of the Blitch Family & First Generation,
Second Generation,
Third Generation,
Fourth Generation,
Fifth Generation,
Sixth Generation,
Seventh Generation,
Eight Generation,
Ninth Generation,
Tenth Generation,
Newspaper Articles,
Head Stones of Blitch Family Members,
Photo,
Reunion,
Guest Book,
Contact,
Part 1 of Descendants of Thomas Beasley Sr.,
Part 2 of Descendants Of Thomas Beasley Sr.,
Part 3 of Descendants of Thomas Beasley Sr,
Part 4 of Descendants of Thomas Beasley Sr.,
Favorite Links,
My Personal Family Members.,
My Photos,
Family Tree Questionaire,
The Webmaster
This is Janet Blitch. I take care of this entire site: the design, the content, the updates. There are others who have given infromation to be added. There also have been several people in the research of the Blitch Family. I just want to thank you all so very much for helping me in this search.
But if you can offer any help with pictures, names and dates of some I already have on here please let me know so I can fix it.
MANY THANKS TO ALL
I want to make sure everyone knows that this Information is gathered from Several People who have given / sent me copies of the infromation...
The first copy of THE BLITCH FAMILY IN AMERICA 1743-1964 was writen by Rev. W.M. Blitch Cairo Ga. and Herbert M. Blitch Charleston, S.C. in 1964 and you will find some parts of their work on this site.
An Updated copy was sent to me and it was written by Robert Lawrence Blitch Sr Charleston, S.C.
And others who gave or sent me inforamtion was Cher Newel, Chanda Blitch of Hickory N.C., Mary Kidd of Clarksville Tenn, Karen Blitch.
So if I have forgetten anyone who has given or sent me infromation please forgive me as I did not intented to leave anyone out.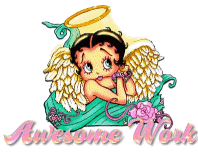 Our Families Yahoo Group
E-mail