Important Message
About,
Welcome to the Blitch Family Home Page,
Ancestor List,
Important Message,
Biography Information,
The History of the Blitch Family & First Generation,
Second Generation,
Third Generation,
Fourth Generation,
Fifth Generation,
Sixth Generation,
Seventh Generation,
Eight Generation,
Ninth Generation,
Tenth Generation,
Newspaper Articles,
Head Stones of Blitch Family Members,
Photo,
Reunion,
Guest Book,
Contact,
Part 1 of Descendants of Thomas Beasley Sr.,
Part 2 of Descendants Of Thomas Beasley Sr.,
Part 3 of Descendants of Thomas Beasley Sr,
Part 4 of Descendants of Thomas Beasley Sr.,
Favorite Links,
My Personal Family Members.,
My Photos,
Family Tree Questionaire,
Lastest Up Coming Event A Nationwide Blitch Reunion
Anyone interested
Dear Cousins;
PLEASE CHECK OUT

Click to join The_Blitch_Family
Family Directory For the Reunion
Family Directory Information
Check here if you don't want your information included in the Family._____
Directory
Name:
Address:
City / State / Zip / Country:
Telephone: E-mail address:
Birthday (year ):
Occupation:
Hobbies and special interests:
Branch of the family tree:
Name of spouse: ______________ _
Birthday (year ):
Spouse's maiden name:
Wedding anniversary date:
Spouse's hobbies and special interests:
Children: Birthdays:
__________________________
_________________________________________________________________
We're all nosey - How did you meet your spouse?
.
Please send a 3x5" or 4x6" photo of you with your family so we can include it in the directory.
Smile really big!
Please use extra sheets of Paper if you need to.
Thank You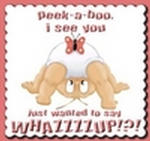 Please if you have any information you would like to add to this site please let me know..I will add your own page....
You need to let me know if you have any information or if there needs to be any changes to the infromation I have please send me an email with the correct infromation please list the page the wrong info is on so it is easier for me to find and correct. Also please have the verified info. any cert. numbers or where I can find it on record... Any photos you want me to add need to be labeled with the correct info.(ie names and dates and if possible place of picture (State))....
I am sorry to have to ask so much but I get false information all the time and when I go to check it out it is the wrong information. So this save me a lot of time and headache.
If you want to snail mail these items that will be great just drop me an email and I will send you my snail mail address.
Also if you have any recent news or events going on and would like other Blitch family to know you can send it to me and I will post it on this site. This would include births, deaths, marriages, divorces, etc. So please pass the site around to any and all Blitch family members...
Email:
Website: